'?ć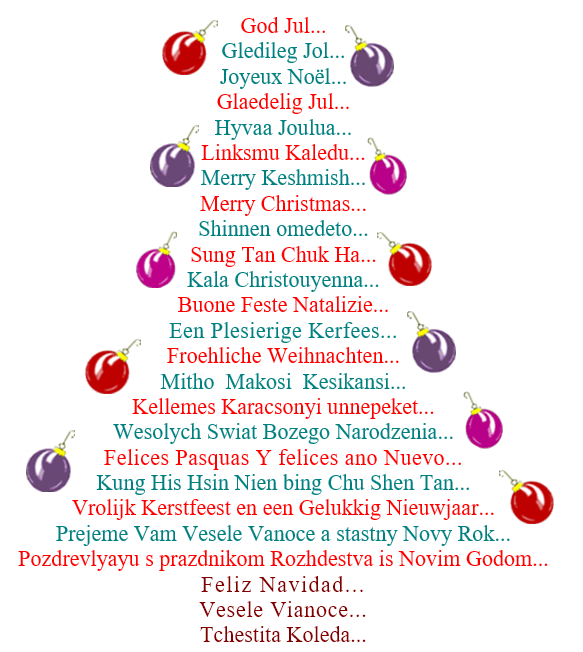 From Eugene and the IWMC Team
Dear '?ć,
 

IWMC is incredibly grateful for all its friends around the world. All this friendship is gold and being able to celebrate Christmas with friends is simply magical! With a little more sparkles, and less stress you will find joy during this season and all through to the New Year. May the great memories of Holiday Season touch permanently your heart.
 

IWMC est incroyablement reconnaissant pour tous ses amis √† travers le monde. Toute cette amiti√© est de l'??or et pouvoir f√™ter No√ęl entre amis est tout simplement magique! Avec un peu plus d'??√©tincelles et moins de stress, vous trouverez de la joie pendant cette saison et tout au long de la nouvelle ann√©e. Que les grands souvenirs du temps des f√™tes touchent votre cŇ?ur en permanence.
 

IWMC agradece profundamente a los amigos del mundo entero. Esta amistad es oro y poder celebrar la Navidad con amigos es simplemente m√°gico! Con un poco m√°s de destellos y menos estr√©s, encontrar√°s alegr√≠a durante estas fiestas y todo el A√Īo Nuevo. Que los m√°s bellos recuerdos en estas navidades llenen de permanentemente de alegr√≠a tu coraz√≥n.
'?ć2023 IWMC, All Rights Reserved
 

Our maling address is:
 3, Passage de Montriond, Lausanne 1006, Switzerland
 

You can Unsubscribe from this list.